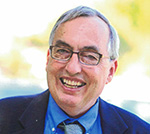 At Cybermissions we use web pages, email, mobile devices, social media and Internet cafes to share the Gospel in over 150 nations.
Our projects are in the areas of: evangelism, discipleship, theological training, counseling, and leadership development.
We engage about 1.2 million people annually with our online training materials (we have four major websites).
Our CEO is Rev. John Edmiston an Australian missionary, author and seminary professor who lives in Virginia. John is available for speaking engagements. See contact details below.
Address: P.O. Box 40 Rhoadesville, VA, 22542 (USA)
Phone: +1 -310-844-6948 (Google Voice)
Email: johned@cybermissions.org
A ministry of AIBI-International dba Cybermissions